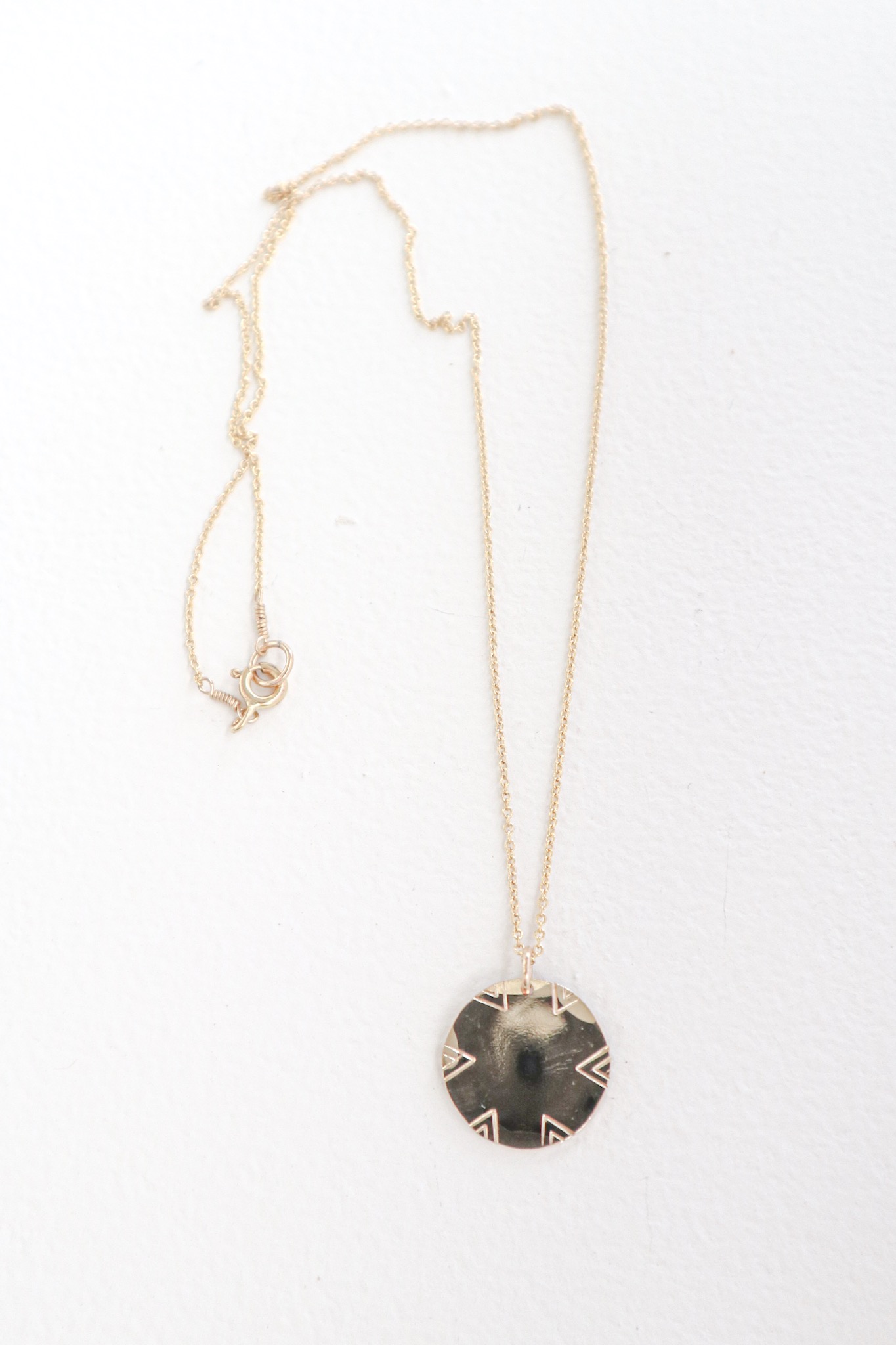 Golden Hour Necklace
Golden Hour… the moments of time shortly after sunrise or before sunset when daylight feels like magic.
Wear a piece of the Golden Hour strung around your neck as a constant reminder that life is beautiful! Wear your necklace always… high quality Bela Co metals are suited for constant wear!
17" chain with a 2" extender. Select your favorite metal to order.
Handmade at the Bela Co studio in Chattanooga TN