'crystal arrowhead wrap' necklace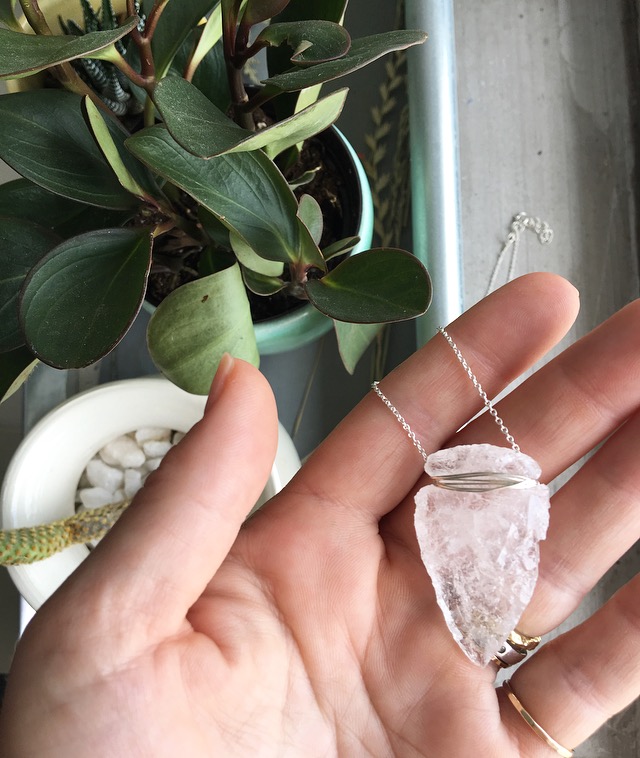 'crystal arrowhead wrap' necklace
each 'crystal arrowhead wrap' necklace is 100% unique... no two arrowheads are the same! the clear quartz crystal arrowhead measures 1-1.5" in length, is wrapped in 14k gold-fill wire, and strung from a 26" gold-fill chain. it's also available in sterling silver! this necklace is a must-have basic... it goes with everything, dresses up or down, works thru all four seasons, and layers beautifully!
for all of you bohemian brides out there, this is the perfect necklace for the wedding party's dresses (with the bride's dipped in gold, of course!)!
*custom chain lengths available, leave a request in the notes at checkout!
handmade by Bela Begonias in Chattanooga, TN.